Powered By Artificial & Human Intelligence
Despite progress AI and automation is making in automating patient access and revenue cycle processes, there still remains a need for staff with RCM, clinical and compliance expertise to ensure patients seen were financially cleared and services rendered are accurately billed and reimbursed.
We provide our clients with complete technology plus team coverage with deep knowledge of the complicated reimbursement landscape.
AI/ML/NLP Execution
Automation/RPA Execution
Predictive Analytics Insights
HL7/FHIR/API Integration
Payer/Clearinghouse Integration
Billions Of Transactions Processed Annually
Our technology and team learn from billions of transactions processed for leading healthcare providers and 1100+ payers across the United States.
PATIENT ACCESS PLUS
Faster eligibility verifications, benefits checks and prior authorizations
Get quicker financial clearance for patients before care with our Patient Access Plus web portal that provides complete coverage for obtaining eligibility verifications, benefit checks and prior authorization approvals, all in one dashboard.
TECH FEATURES
HL7/FHIR/API Integration
Robotic Process Automation
Workflow Management
Payer/Clearinghouse Integration
ML/AI Execution
Analytics Dashboard
HIM & CODING
Increase clean claim submission and reduce coding-related denials
Convert patient care to maximum recoverable revenue by ensuring accurate claims are submitted the first time around leveraging automation, AI, certified coders, billing specialists and payer compliance experts.
TECH FEATURES
Certified & Specialty Coders
Coding Acceleration Technology
HL7/FHIR/API Integration
ML/AI/NLP Execution
Workflow Management
Denial Analytics
REVENUE INTEGRITY
Optimize charge capture workflows
Convert patient care to maximum recoverable revenue by ensuring complete and accurate charge capture covers patient care delivered are submitted the first time around leveraging automation, AI, certified coders, billing specialists and payer compliance experts.
TECH FEATURES
Charge Capture Technology
AI/ML/RPA Execution
HL7/FHIR/API Integration
Workflow Management
Denials Analytics
REVENUE ACCELERATION
Predict reimbursements and prioritize A/R followup
Maximize reimbursements from denied claims and reduce future denials with AI, automation, intelligent workflow management, predictive analytics and billing specialists.
TECH FEATURES
AI/ML Execution
Automation/RPA Execution
Advanced Predictive Analytics
HL7/FHIR/API Integration
Payer/Clearinghouse Integration
Workflow Management
Extensive Experience With Most Systems
We are able to integrate with most electronic health, medical records and practice management systems with APIs, HL7, FHIR, X12 and EMR Developer Programs.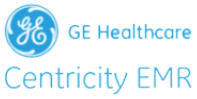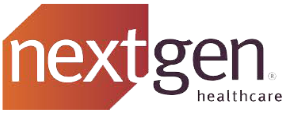 Technology Adoption In Healthcare Is Challenging
While artificial intelligence, machine learning and robotic process automation in other industries have been widely implemented, the healthcare industry as a whole has been slow to adopt these innovative technologies to make revenue cycle management more efficient due to non-standard processes and legacy systems.
We'd Like To Help Change That
Our mission is to automate and make patient access and revenue cycle workflows more intelligent where possible so that our client providers and staff can focus on high-value work like growing their business and keeping their patients healthy and happy.
How We Help Overcome Revenue Cycle Challenges
By offering a complete and scalable solution of technology plus experts, we are able to increase eligibility verifications, benefit checks, prior authorization approvals, coding accuracy, accurate charges and reimbursements, as well as reduce claim denials, thereby significantly improving our clients' bottom line.
Healthcare Specialties We Serve
Given our years of experience, we have helped many specialty hospitals, ASCs and physician groups streamline their patient access and revenue cycle workflows. Even if you don't see your specialty below, please don't hesitate to contact us.
We Love Helping Our Clients Optimize Their Reimbursement Workflow
"We have cut 50% of our costs with Infinx. Now there are no appointment cancellations. Our urgent prior authorization requests are processed on time and our physicians no longer have to manage insurance companies."
"Since adopting Infinx's platform, we've seen a 90% decrease in workload on our team, and a 2% denial rate. We're actually spending a lot more time with patients."
"I oversee coding, billing, and other functions. Working with Infinx, we have been able to maintain our costs while getting resources quickly. Infinx staff are trained and experienced and work well with our staff. They have become our RCM partner."
Find More Time For High-Value Patient Care
With our complete tech + specialists solution, our client providers have been able to focus more on patient care.
30% Reduction in 120+ days aged A/R inventory.
20% Improvement in utilization due to real time authorization determination.
20% Average reduction in
days in A/R.
98+% Coding accuracy leading to reduced denials and timely collections.
60% Reduction in cost to collect.
14% Increase in net
collection ratio (NCR).
Patient satisfaction, priceless